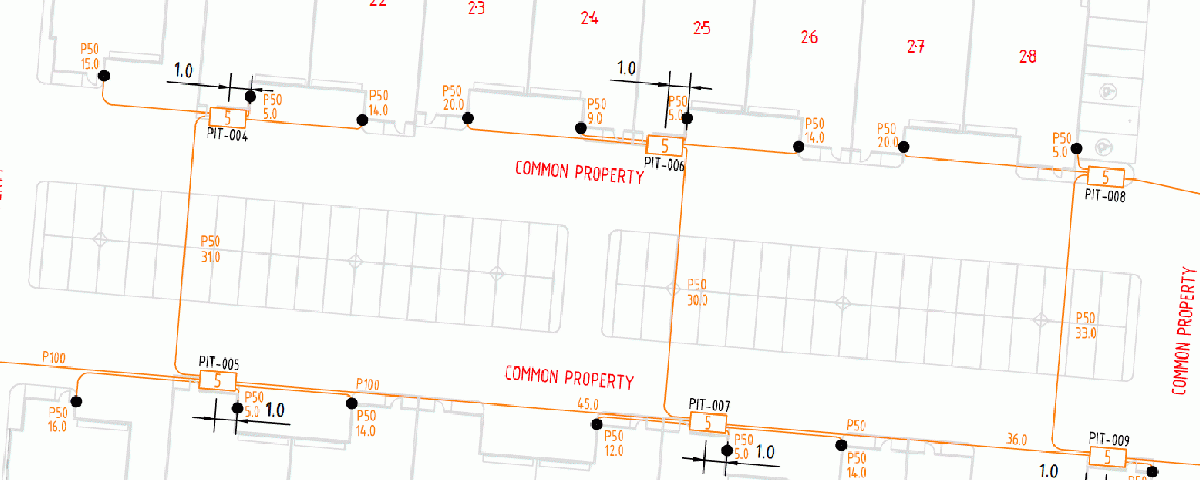 Introduction
All new developments require formal pit and pipe designs to be submitted to Telstra / NBN as part of the new development application. In all cases the drawings need to comply with G645:2017 standards.
Astrotec Communications are at the forefront of 3rd Party Pit and Pipe design due to our direct relationship with network carriers. We ensure that all design elements are covered and approved prior to construction. Our design team focus on the needs of the development and produce compliant designs that will ensure cost effective construction.
Our model is created to assist in any environment, and should it be just design we can provide you expertise and support to ensure the compliance of your drawings. Should you require design and construct simply fill out our Application Form and one of our consultants will be able to provide you with a scope and fee proposal for the required works.